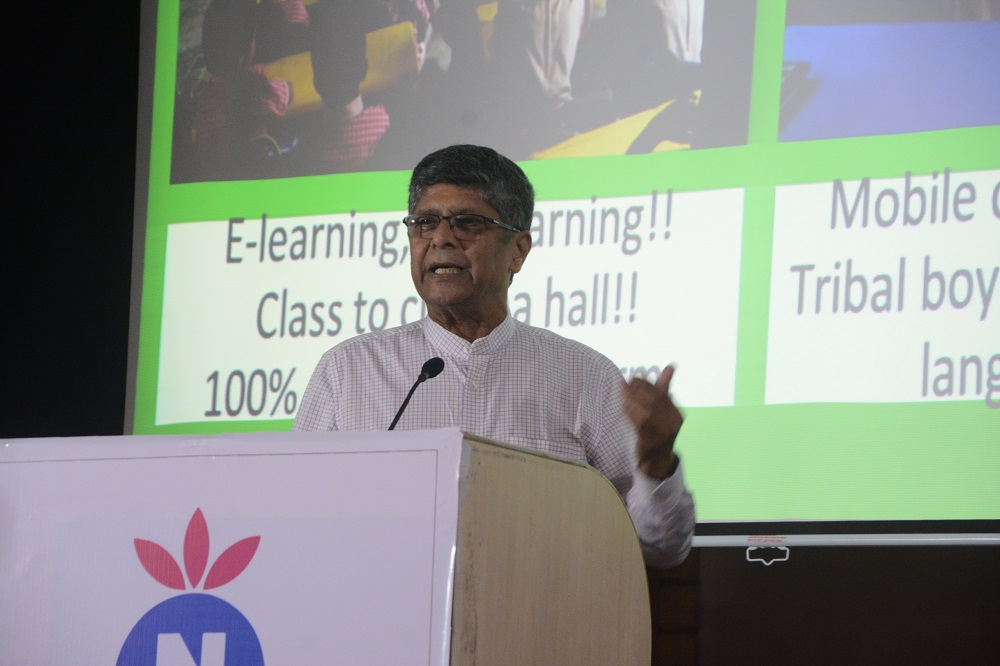 The Bombay Mothers and Children Welfare Society
India has a population of 1.2 billion out of which 70% live in rural areas. Government has built schools in remote areas but not many children attended due to few teachers, bad infrastructure and lack of teaching aids. The Bombay Mothers and Children Welfare Society (BMCWS) wanted to do something for the rural children as Education is the most powerful instrument for reducing poverty and inequality. We wanted to change the concept from "monotonous education" to "participatory education". Our beneficiaries include students, teachers and parents.
In October 2012, BMCWS introduced the pilot project 'E-Learning' in Rajgurunagar which was low cost and innovative. These digital classrooms projected an animated curriculum which helped teachers to explain subjects better. Due to the audio visual impact the students concentrated and understood subjects better. They introduced Nutritional support program whereby snacks are offered to 950 kids to increase their BMI. They also conduct vocational courses like computer classes, nurse training, beauty, tailoring, arts and crafts etc. in order to bring a social change in the lives of those coming from poor economic backgrounds. BMCWS supports education in rural schools by improving infrastructure and providing little children with school kits, bicycles and libraries to boost them during their schooling days. The current zero dropout rate among the rural students have resulted in a remarkable positive behavior pattern reducing the urban-rural divide."
BMCWS has so far installed E-Learning program in 267 tribal schools impacting more than 20,000 student beneficiaries, teachers & parents. Besides some school could not afford to pay electricity bills so BMCWS installed 231 solar panels in schools. They have created 11 playgrounds in tribal schools with play equipment In the next 3 years, BMCWS would like to see every school in Rajgurunagar have excess to the E-Learning Program, have a solar panels installed in each and every village, encourage skilling courses in order to make the rural children self-reliant.
• Spirit of Humanity Awards by Americares India Foundation • TISS Paper 2014 & 2015 part time faculty in Social Entrepreneurship- providing low cost hospitals in 2014 and Public individual partnership to improve rural education in 2015 • Paper presentation on "Inclusive Livelihood Strategies: Women, Dalit & Tribal Communities" at Jaipur • Best Poster presentation Award at the first National Conference on Rural Development and Livelihood at Jaipur • Praj-Symbiosys Management MahaIntrapreneur Award in 2010 • Ganga Anesthesia Refresher Course 2015, Hall of Fame Award to Dr. Madhav Sathe • Hutatma Rajguru Samaj Gaurav Puruskar 2014 to Dr. Madhav Sathe, Jt.Hon. Secretary • IV International Conference on Ayurved for • Dr. Madhav Sathe and visiting faculty at school of Social Entrepreneurs at Tata Institute of Social Sciences. • Member of SANIM group (South Asia Network of Impact Masters) headed by TISS School of Social Entrepreneurs & Essex University, UK. Developing a curriculum to make Social Aspect inclusive in MBA Schools.