While all innovations that bring a dramatic disruption – convenience, cost, or service, are important, when they are created and / or also used to bring benefit to some of the most disadvantaged and marginal of our people, their impact is even bigger.
In a country like ours, where standard first-world innovations fail to scale for lack of infrastructure, less spending power, non-availability of the trained manpower, there is a massive need to invest in, and to develop, our own Innovation infrastructure that fosters product and services that fulfil unmet social and developmental needs on one hand, and foster job-creation and entrepreneurship on the other hand.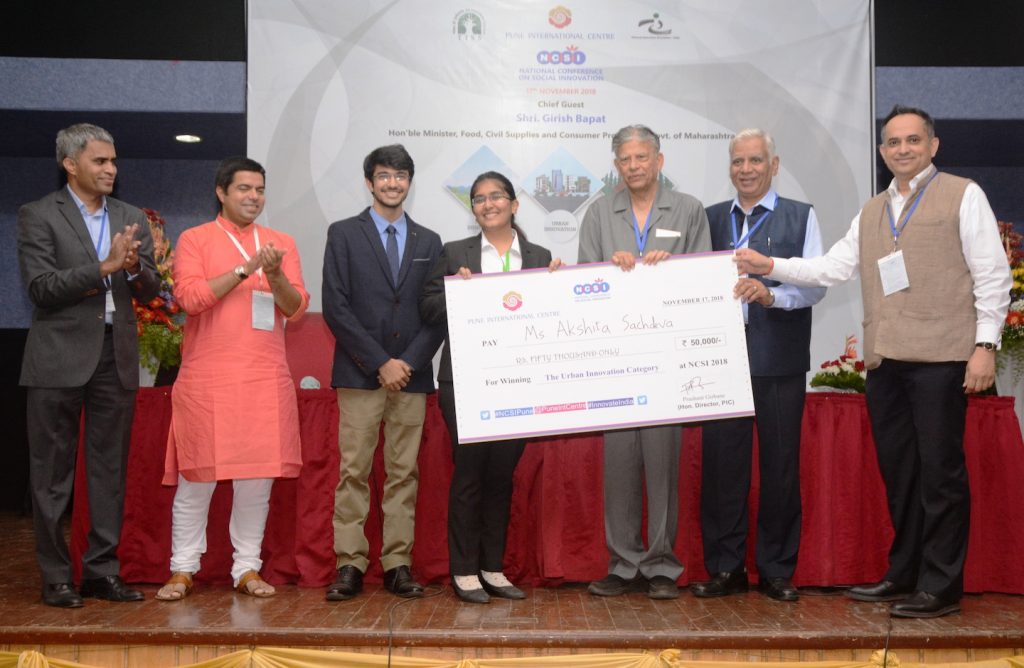 Why Social Innovation at PIC?
Back in 2012-13, when it was first discussed at Pune International Centre (PIC), there were many platforms that talked, discussed various forms of innovation and assorted social issues, but separately. There were very few organisations who were working on the idea of using innovation to solve the social issues. There were even fewer – if not none – who were using this to feed it back into the policy analysis discourse.
This is where the idea of Social Innovation Unit in PIC was conceived as one of the pillars of programmes at PIC. And one of the first things that took place