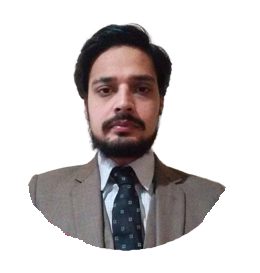 Srinagar, Jammu & Kashmir
125 million kgs of human hair waste from salons, temples and 350 million tonnes of chicken poultry wastes are generated in India annually. These keratinous wastes take more than 50 years to decompose naturally that too when provided perfect temperature and pH. In fact, no feasible waste treatment plan is present for these two quantum solid wastes in India besides rough burning and landfilling. On a similar note, it's very concerning that the agricultural index of India has drastically decreased from 8.71% to 2.61% over the past 50 years and that is only due to the rough use of chemical fertilizers in Indian agricultural systems.
The project is an initiative under Swachh Bharat Abhiyaan and Atme Nirbhar Bharat Abhiyaan of India. BB & GG started creating a novel organic fertilizer from the quantum keratinous wastes generated and providing viably it to poor farmers in India. The innovative technology has been successful in converting all the keratinous wastes (human hair & Poultry feather wastes) within just 50 minutes of the eco-friendly process into NPK, amino acids, and micronutrient-rich novel organic liquid fertilizer "KeraH-GroW" which is either sprayed directly on crops as foliar spray or applied into the soil through drip fertigation systems or used as a liquid nutrient film in hydroponics systems. As per study trials conducted in state agricultural university the product increases yield by 15% for farmers as compared to using chemical inputs like urea, potash, and other Plant Growth Regulators.
For procuring these wastes, more than 100 collection bins have been installed at identified source points in the city comprising salons and local vendors. The daily production capacity of the unit is about 200 L from about 10 kgs of these keratinous wastes procured daily. In the next 2 years, the daily production capacity is to be increased to 1000 liters per day from around 50 kgs of the wastes to be procured daily. In the first year of operation around 3000 kgs of the wastes shall be neutralized and converted into biofertilizer.