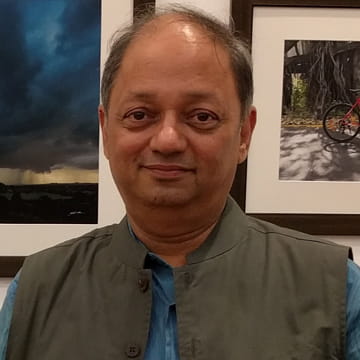 Bhosalenagar, Pune In a country like India, conventional ways of schooling and education has been a hindrance for the creativity of students. This system has not been able to address the creative and holistic development of children, even though many students have extremely high potential thoughts, ideas and creativity.
Mr. Milind Sathe came up with an idea of creating a platform, where students from various regions can come together and showcase their creative talents free of cost. In October 2016, this resulted in the formation of 'Khula Aasmaan', a platform where students can submit their doodles, sketches, cartoons, paintings etc. via smartphones. The shortlisted designs go through one round of screening and the winners are awarded with a medal. These medal winning entries are exhibited at galleries, public spaces, and educational institutions throughout India. Khula Aasman also creates a dedicated webpage for each student and maintains it for 3 years. Besides this, Khula Aasmaan has been creating a video-bank of well-known people from various fields, which are free to access.
Even before the launch of Khula Aasmaan, the types of activities that can be used for kids were being researched for many years. At present, Khula Aasmaan has been receiving entries from more than 300 locations across India. This includes urban centers as well as villages and small towns. It has partnered with various NGOs, Educational Institutions, and even the Corporates to spread the word about this platform. It is believed to reach about 1500 locations in the coming 3 years. Mr. Sathe sincerely believes that Khula Aasmaan will help to discover some great hidden artistic talents and create an atmosphere that can create a generation of independent thinkers.