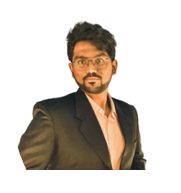 Klimrus Sustainable Solution Pvt Ltd
Waste is created every day, every moment. We are slowly creating mountains of waste which are creating sanitation problems. The burning of waste in landfills results in air pollution, and simply transporting the waste from our houses to far-off landfills results in increased carbon emissions. The landfills then create huge mountainous piles of waste which attracts ragpickers to collect valuables from the pile while coming in contact with rodents endangering their safety. They are exposed to medical waste, harmful gases.
Klimrus deals with the problem of using Solar powered composting devices that deal with wet waste, mask, sanitary pads and convert it into compost. The machine is a solar-powered composter that converts waste into fertilizer. It can be installed in housing societies, individual homes, restaurants, resorts, hotels, etc. It uses bacteria to convert waste into compost.
The machines are currently treating 1 tonne of waste per day and converting it into compost and preventing it from reaching the landfill area. The goal is to improve upon this further and prevent a huge amount of waste from reaching landfills. Our beneficiaries are saving money by using compost produced from their own waste. They are now aware of the segregation of waste and its importance for waste management. The beneficiaries also are planting more trees due to the abundance of compost and initiating workshops for gardening to encourage urban gardening and farming as well. Klimrus works with local municipal bodies to ensure that beneficiaries are provided with the rebates and tax benefits from the property tax paid to the civic bodies for sustainably recycling the waste at the source. The amount of money saved provides a fiscal stimulus to the sustainable waste management sector. The machines provided by Klimrus are also at a much lower cost than the alternatives available in the market, thus providing more savings to the beneficiaries. Klimrus also helps consumers set up workshops to understand urban farming and gardening.