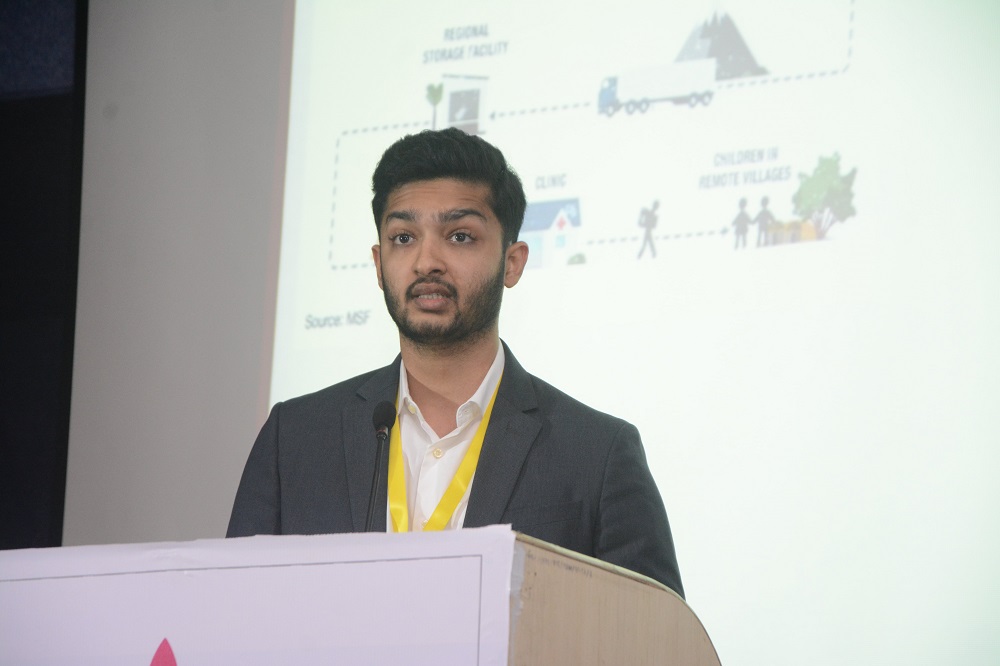 Blackfrog Technologies Pvt. Ltd.
A 2013 WHO study in India showed that around 75% of freeze-sensitive vaccines had been exposed to freezing by the time they made it through the supply chain. Also, ITSU claims around 25% of all vaccines go to waste due to poor cold-chain management. These vaccines come from the manufacturers in high-end refrigerators with good power-back until the state governments and hospitals. The wastage happens in the last mile of delivery when they leave the primary and sub-health centers. This problem is a serious concern primarily in Africa and the Indian-subcontinent. As a result, 1.4 million children die every year across the world from vaccine-preventable diseases.
We are developing SANJIVANI- a portable active (battery powered) cooling device that will provide a platform for delivery of vaccines and all other biologicals like blood, tissue, culture which require to be kept strictly between 2 and 8 degrees Celcius for 8 hours. The device provides refrigeration as well as 100 percent accountability in terms of assured temperature maintenance; hence seeking to replace standard-issue ice-boxes and other cruder forms like thermos flasks.
To develop an industrial design that can be manufactured. Blackfrog also seeks to set up a small batch-production plant to assemble the devices in-house.
1.BIG- BIRAC of INR 50 lakh to develop a proof-of-concept.
CamTech-X Medical Devices Hackathon: Blackfrog was runner-up at the National-level event
conducted by Massachusetts General Hospital in New Delhi, 2017. 3.NIDHI-Grant 4.BIRAC- BIG Grant 5.National Bio-Entrepreneurship Competition: Blackfrog Tech. was one of the national finalists of NBEC-2018 conducted jointly by BIRAC & CCAMP in Bangalore, Dec 2018. 6.Falling Walls Lab: Blackfrog was the National Level winner at the event conducted jointly by German Centre for Research & Innovation (DWIH) and DAAD; Blackfrog will be representing India in the Falling-walls lab event in Berlin, Nov 2019. 7.Qualcomm Design in India Challenge (QDIC-2019): We are the top-10 selected companies for a year-long incubation process & grant-award. 8.India Innovation Growth Programme 2.0: Blackfrog is among top-50 companies to attend a boot-camp at IIM-A and seek follow-on funding from tripartite initiative of the Department of Science and Technology (DST), Government of India, Lockheed Martin and Tata Trusts.