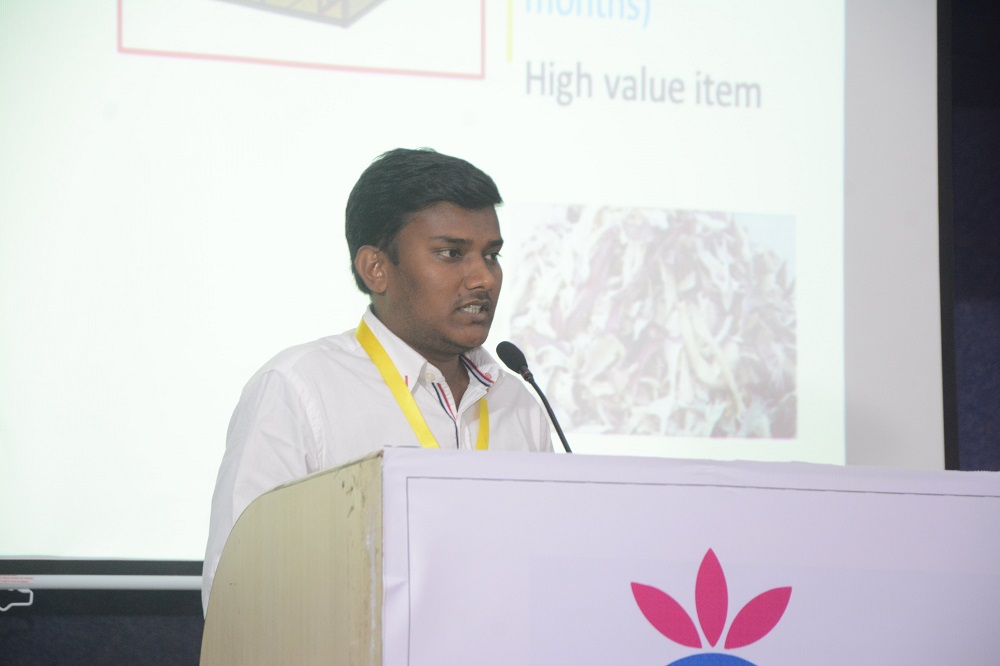 Recent study published by ASSOCHAM-MRS India and it says that "Despite India being world largest producer of milk and second largest producer of fruits and vegetables, about 40- 50 % of the total production valued of USD 440 billion ends up wasted". 40-50 % wastage is huge a problem. There are various reasons such as low shelf life of produce (a leading cause for farmers to sell the produce at available price), mishandling, losses during loading and unloading of produce and transportation losses. Since horticulture produces are seasonal it creates gap between demand and supply. These huge losses of produce in food supply chain directly affect our farmers, financially as well as socially.
We have developed multipurpose hybrid solar-biomass dryer for farmers which is cost effective, 50 % less opex and capex as compare to available industrial dryers (solar convective dryer, heat pump dryer and electric dryer) and user friendly in its capacity and class. The components used in dryer are used from mass manufacturing engineering segments and integrated for delivering desired process parameters. This approach has not only reduced the capital cost but has also improved its serviceability. The unique features include maximize mass transfer for hot air , use of thermal storage maximize thermal efficiency of system, provide flexibility for integration with solar thermal system, use of simple air distribution, humidity-based discharge control and heat recovery from humid air at the discharge. We are acting as an aggregator and this technological solution is enabler to reduce wastage of fruits and vegetables in supply chain and provide safety-net to farmers against low prices of Agro-produce.
1. To customize dryer based on usability, need of farmers and standardize drying protocols 2. Second goal is to install minimum 20 such dryer units in Maharashtra and Madhya Pradesh in next 3 years 3. Hire good nutritionist and food marketing expert to make new and innovative healthy products (snacks category) from dehydrated fruits and vegetables.
1. Young Social Entrepreneur (YSE) Fellow –at Singapore International Foundation (SIF), Singapore. 2. 'Best Research Project' – Tata Institute of Social Sciences (TISS) Mumbai