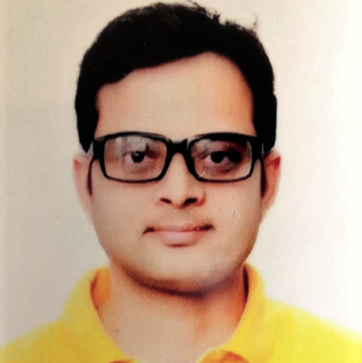 "Sustainable livelihood is a major challenge in rural India. The opportunities are mostly urban centered and demands a large population to migrate from their villages. This is most peculiar in areas where the climate change has adversely impacted the rainfall and hence the substantial decline in agro based livelihood. Another aspect of this problem is the male dominance in all decisions made in a rural household. Although this trend is slowly changing in urban India, women in rural parts are still dominated by male counterparts. Women, in majority of cases, are confined to domestic chores and thus have minimal influence to shape the family.It is also widely recognized that men in villages spend their earnings on addictions & habits like alcohol, tobacco, etc and rarely focus on improving the living standard of their family. In this context they have developed a solution that empowers women from rural/tribal areas to earn a sustainable income using their inherent skillset by baking healthy cookies for the urban market."
Baked goods always has a demand and if its healthy, nutritionally superior, hand baked using the goodness of the cleanest source of energy i.e Sun and of course tastes awesome, the produce will fetch more value in Urban markets. Now, while there is a market in cities, there isn't enough space for accessing solar energy. Contrary to this, women in tribal/rural regions are yearning for an opportunity to earn a respectable living and uplift their families. They have access to time, open space, willingness to work hard and are more open to work in groups. So their idea is to use a solar oven that the women can set up in their own place, to bake cookies as per the training, package them and sell them in urban markets and thereby provide a decent revenue to the women. All the logistics from sourcing the raw ingredients, packaging material to marketing & selling the finished goods will be handled by the company. The women just needs to bake the cookies as per designed recipe and pack them for dispatch. So, they worked with a solar oven manufacturer for past 3 years to design a simple portable solar micro bakery that can be deployed anywhere in the country and be used to earn a minimum of Rs. 300/day by baking cookies, cakes or breads Having perfected the recipes, they've setup a small pilot in Jalna where 3 women have been trained to solar bake various cookies on a daily basis and then pack & dispatch the same to Pune, selling through exhibitions and farmers market. Following are the cookies that are being baked in the solar oven & sold regularly. None of these have refined flour, sugar or stabilizers: – High protein chocolate oats cookies, rajgira cookies for fast, Ragi (finger millet) peanut butter cookies, Whole wheat ginger lemon cookies, Mutispice cookies.
They have sold around 100 kg of cookies and have received an overwhelming response from the market. In next three years they aim to scale the project to 60 clusters impacting 1200 women, with a daily production of 4800 kg and an annual turnover of 43 crore indian rupees. Beyond that they believe with the systems & processes in place and an established brand, the growth would be exponential.