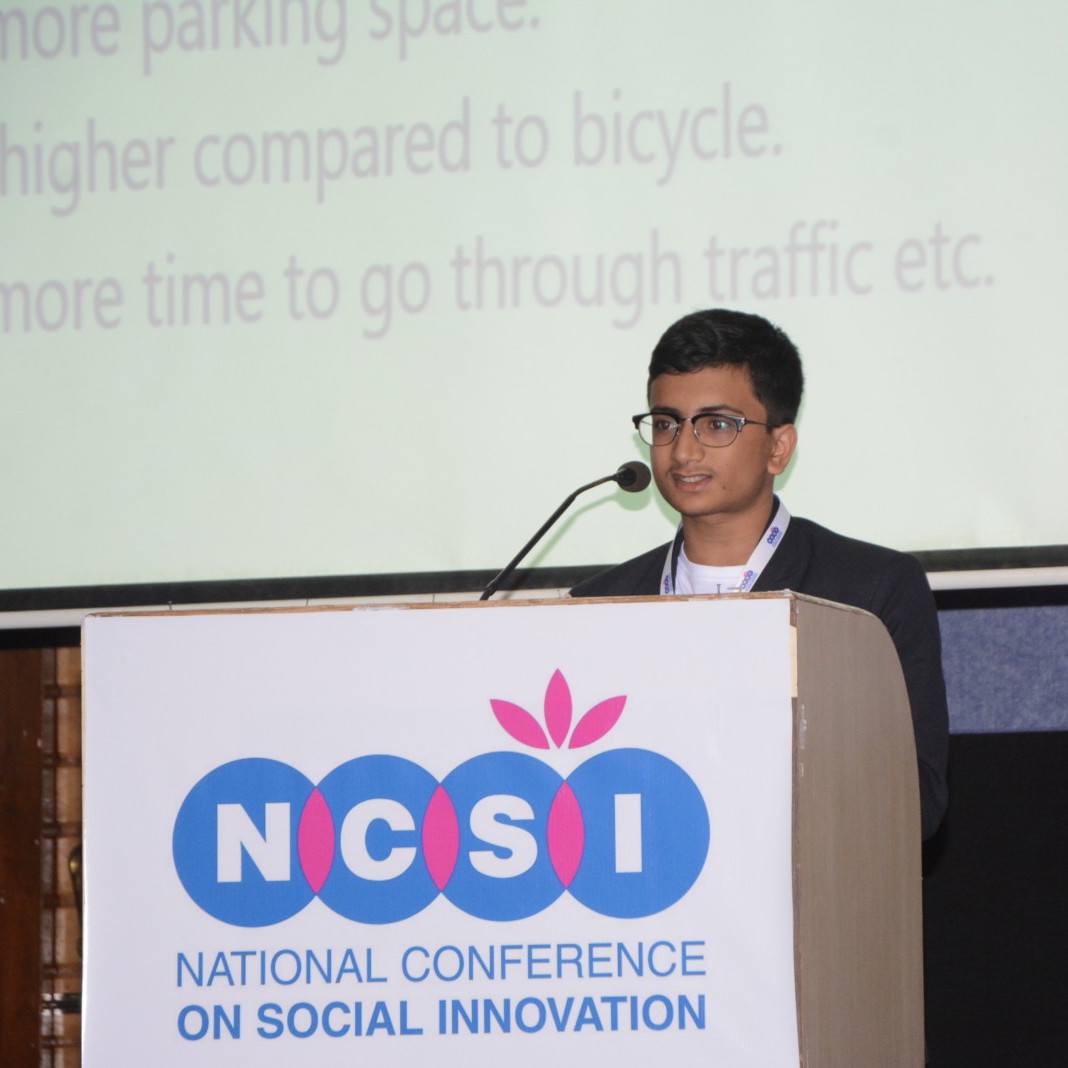 Bicycle for one-legged people
Inclusion of physically handicapped people in our society has always remained a problem. Whether it is within building infrastructure or in local public transport, these people are never included in our society. Transportation is especially problematic in our crowded buses and trains and it can often be unsafe for them as well and it may not be affordable for everyone to afford a two-wheeler. This led to the designing of my one pedal bicycle.
A bicycle with one pedal has been designed to provide mobility to economically weaker disabled people. This device is attached with pedal and the main frame of the bicycle. In that, the person has to give a half pedal and half will be given by my detachable device. A hand operated portable side stand by which PH person can ride the bicycle safely has been made. This device is in 100% in working condition. Major advantages of both these devices are that they can be attached and detached easily in few minutes. They can be attached to any common bicycle without any changes in it. They can be attached on either left or the right side as per PH person"s requirement.
Three different models of this design have been created. First one of galvanize, second of PVC and finally third one of Stainless Steel. We rectified problems in each model and we have also modified the side stand for comfort of PH person.
IGNITE-2014 (Held at IIM-Ahmadabad on 19th November, 2014) INSEF-2015 GOLD MEDAL (Held at Agni college-Chennai on 10th January, 2015) INSEF-2016 BRONZE MEDAL (Held at K.G. Dholakiya School-Rajkot on 10th January 2016)