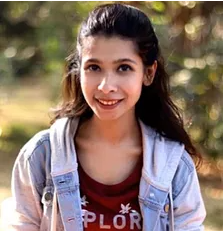 MITTI Social Initiatives Foundation
There are an estimated 1.2 billion people with disabilities worldwide. 1 in 5 of the poorest people in the world have disabilities. Skill Development and Employment is the only opportunity for people with disabilities (PwD) to exhibit their talent, demonstrate their abilities, grow capabilities and overcome the stigma/barrier of disability. However, there are several challenges for PwD to enter the job market- lack of education, lack of financial resources, accessible workspaces, attitudes of employers.
MITTI was founded with an aim to create platforms for persons with disabilities to showcase their abundant potential for productive activity and create awareness for the cause of equal opportunities in employment. The problem is not that there are a billion people with disabilities in the world. The problem is the inability in the perception that restricts people from believing in the potential every individual with disabilities has. MITTI Café aims at creating stories of economic independence and dignity through livelihood via inclusive cafes and outreach initiatives that could generate awareness about inclusion. For this, MITTI uses food as a medium to connect, bind and create sustainable livelihood opportunities for our beneficiaries. As part of its livelihood development initiative, MITTI provides experiential training and employment to adults with physical, intellectual, and psychiatric disabilities through the creation of inclusive cafes within corporate and educational spaces.
16 MITTI cafes are operating in different locations like Karnataka, West Bengal & Odisha where over 6 million food & beverages have been served in the last few years to help reach the masses and spread awareness about inclusion. In the last few years, MITTI has provided training to over 800+ PwDs to empower them with the skills and confidence to start their careers. Mitti has curated and distributed 8000 Gift hampers to corporate partners and customers on various occasions thus spreading the message of inclusion with every gift.